Musical performances and activities that are not on the Guild Calendar but which may be of interest to our membership and friends.
Please send details of future events to the webmaster: randallkrum@mail.com.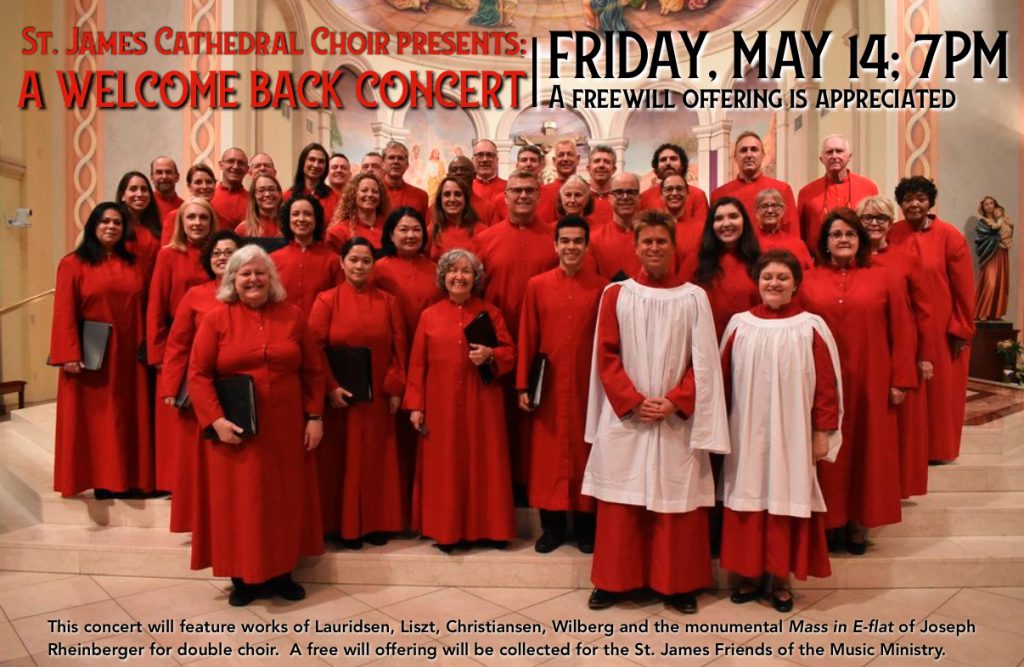 Need a lift? Need some reassurance that life will return to normal?
Music Director Adam Brakel writes that the St. James Cathedral Choir is presenting a Welcome Back Concert next Friday May 14, at 7 as the First Concert since the start of all of this in 18 Months.  
My group has gotten really good, and I think this will be a great evening of LIVE Music.  Although not an "organ" recital, it will be played on one of the pieces to accompany.
The whet your musical appetite for this magnificent work, here is a link to a YouTube performance. https://www.youtube.com/watch?v=7TjYzSdeP-s
---
Need a lift or just an enjoyable diversion??? Visit the website of the Orlando Concert Band at https://orlandoconcertband.org/ to see their spring schedule.
---
View the schedule of events in St. Luke's Cathedral Concert Series.
---
Concerts and Musical Events at the Basilica of the National Shrine of Mary, Queen of the Universe, 8300 Vineland Avenue, Orlando, Florida 32821