The Central Florida Chapter of the American Guild of Organists wishes to encourage and support the study of the organ by young students. CFAGO will offer a limited number of scholarships to high school students in grades 9-12 as of May 1 of the year of the application.
We are pleased to announce this year's winner.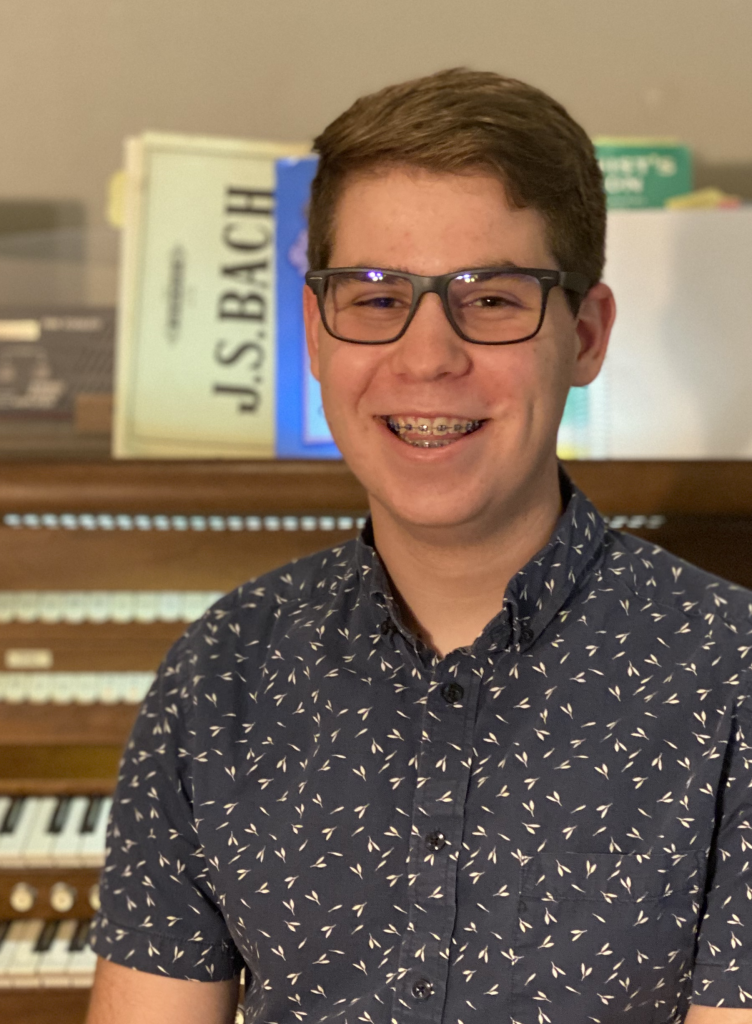 The Central Florida Chapter is pleased to announce Grahm Burns of Belleview has been awarded the The Benjamin T. Lane Scholarship of Excellence
.
Grahm has studied organ for two years and piano for six years. He is a student of Dr. Terry Yount. His goal is to study organ in college and continue to bring joy to others through performance. 

Because Grahm also received the CFAGO Scholarship in 2019, he will be asked to perform at a Chapter event in the coming program year.  We look forward to hearing Grahm at the organ.

The Benjamin T. Lane Scholarship of Excellence is supported through contributions from chapter members and from special events. 
Congratulations, Grahm. 
---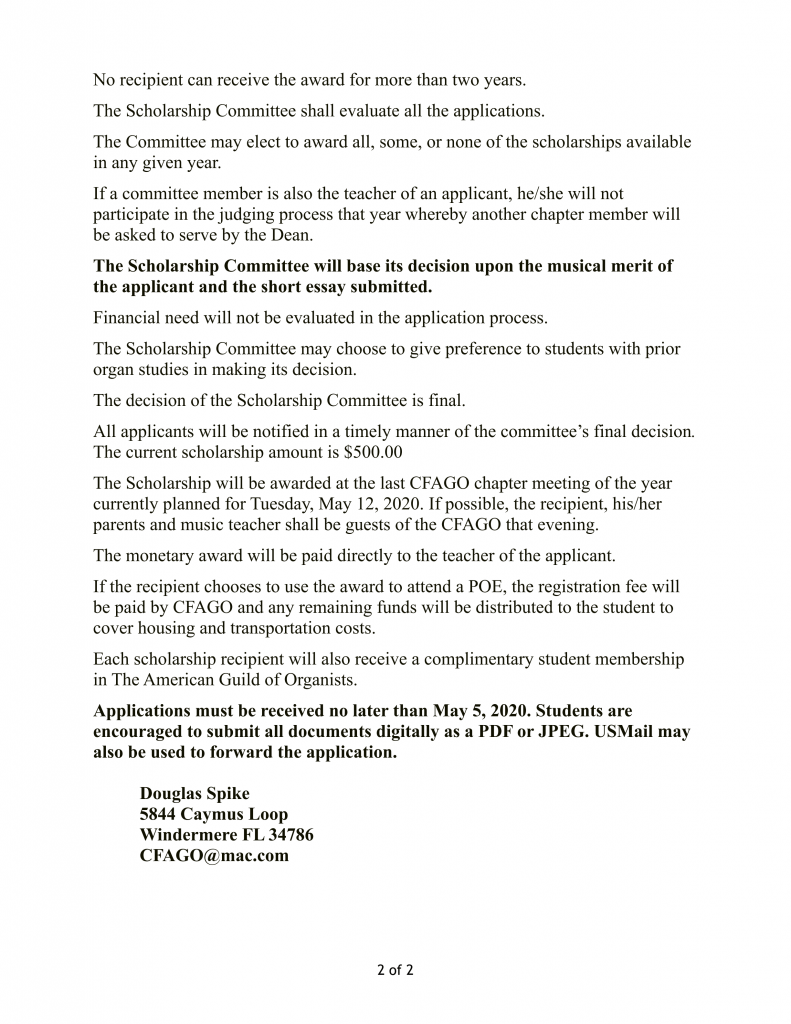 ---