Please send details of future events to the webmaster: randallkrum@mail.com.
---
View the Year Ahead Schedule for the Central Florida AGO Chapter
---
View the schedule of events in St. Luke's Concert Series at St. Luke's Lutheran Church, 2021 SR 426, Oviedo, FL 32765
---
Concerts for 2018-2019 at the Cathedral Church of St. Luke, 130 N. Magnolia Ave., Orlando, FL
---
Concerts and Musical Events at the Basilica of the National Shrine of Mary, Queen of the Universe, 8300 Vineland Avenue, Orlando, Florida 32821

---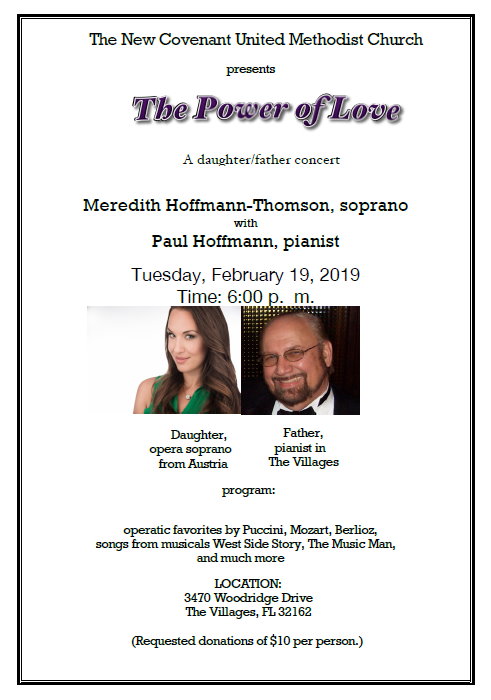 ---
Sing to the Rafters with Dr. James Abbington (View poster with detailed information and registration options )
GIA invites all ages, denominations,and levels of experience to join us as we sing songs of faith and explore the profound history of American sacred music.
Saturday, March 9, 9:30 a.m. – 12:45 p.m.
Episcopal Church of St. John the Baptist
1000 Bethune Drive
Orlando, FL 32805
Hosted by Dr. Carl MaultsBy
---
Olivier Latry, Organist


Friday, April 5, 2019, 7:30 PM (ET)
Knowles Memorial Chapel
Winter Park FL 32789

Organist, Notre Dame Cathedral Professor of Organ at the Conservatoire de Paris

This concert is free and open to the public. Parking is available at the SunTrust Plaza Garage located on the corner of Park Avenue and Lyman Avenue.

(Funded by the Faith Emeny Conger '54 Visiting Organist Concert Series in Honor of John Oliver Rich '38)