Local Area Positions Available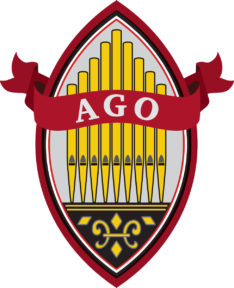 Organizations with Position Openings may post announcements on our website.
Please complete and submit this form (Word document) to our Placement Director, Dr. Terry Yount. Email
---
Posted: Oct. 17, 2021
Port Orange United Church of Christ (POUCC)
651 Taylor Road
Port Orange, FL 32127
Website: www.portorangeucc.org
Position: Part-Time Sundays Only and for Special Occasions such as Memorial Services, Weddings or similar events.
---
---
Posted: Oct. 10, 2021
Palm Coast United Methodist Church
5200 Belle Terre Parkway
Palm Coast, Florida 32137
Email / Phone: 386-445-1600
Website: www.palmcoastumc.org
Position: Full time – Director of Music position
---
---
Posted: Oct. 5, 2021
Pineda Presbyterian Church
5650 N. Wickham Road, Palm Shores, FL 32940
Email / Phone: 321-259-1330
Website: www.PinedaPres.org
Position: Part-Time Organist/Pianist – starting in January 2022
---
---
Posted: Sept. 5, 2021
First Church Melbourne
A United Methodist Community
110 E. New Haven Ave. Melbourne, FL 32901
https://firstchurchmelbourne.org/
Position: Organist/Pianist/Accompanist Classic Worship (traditional) – 11:15 am – Sunday
3-manual Allen organ and Steinway baby grand piano.
Link to PDF announcement
---
---
Posted: Sept. 1, 2021
First Christian Church of DeLand, FL
1401 W. New York Ave.
DeLand, FL 32720
Position: Part Time – Interim to start
Pianist / musician needed for Sunday morning worship only: 10:45 – 12:00noon. No choir, possibility of need for playing for occasional special service during the week. Responsible for Prelude, playing of hymns, special music (if appropriate), Postlude.
$100 / week as interim, increase if hired on contract. Keyboard Instruments: Yamaha G2 Grand, Organ (2 manuals, foot pedals)
Contact Information: Dr. Eddie Wachter, 407-353-1796 (cell), Email
---
---
Posted: Sept. 1, 2021
Patrick Air Force Base – Traditional Musician
Melbourne, FL
1099 Contract
Send your Resume to: Email
Link to PDF Announcement
SPECIFIC RESPONSIBILITIES:
Coordinate with the Protestant Traditional worship service chaplain and the Director of Protestant Music on the preparation of all music rehearsals and presentations required to support the Protestant Traditional Worship Service and assist by providing accompaniment music for all required worship services and special services performed as part of the Protestant program.

For each worship service: Provide the prelude music (if needed) and offertory music (special instrumental music during the receiving of the offering) and congregational singing. Be ready to play music from the chapel Protestant hymnal as selected by the chaplain of the service as needed. Provide congregational accompaniment hymn music and postlude.
The musician must be able to maintain a neat, clean, conservative dress, and well-groomed professional appearance, and conduct themselves in a business-like manner.
Provide security for Government equipment and property used in performance. Government owned property will not be removed from the chapel without written approval by the appropriate equipment custodian.
Follow building security measures. Musician will ensure facility is secured at the conclusion of events.
Secure keyboard, organ, and all lights. Report any facility problems to the COR on the next official duty day. For immediate response concerns,
report facility problems to the Duty Chaplain.
One year minimum experience as a chapel or church musician.
A knowledge, understanding and commitment traditional Protestant Christian music. Ability to play for congregational and choral singing, special music, as well as for the enhancement of the worship experience.
Proven record of maintaining professional relationships in a chapel or church program.
Have familiarity with multiple denominational worship styles and music, being sensitive to the chapel pluralistic environment.
Must have ability to improvise while playing keyboard/organ or accompanying a soloist.
Bachelor of Arts degree in Music is preferred, but not required.
---
---
Posted May 24, 2021

First United Methodist Church of Cocoa Beach
3300 N. Atlantic Ave.
Cocoa Beach, FL 32931

Position: Accompanist for traditional Sunday worship and other special services

Job Summary: Provides piano and/or keyboard music for traditional worship services, and other special services and occasional gatherings. Enhances the service of worship by selecting appropriate music which assists the congregation in praising and serving God.

Qualifications: • Supports the mission, core values, and discipleship process at First UMC. • Knowledge of music—especially church music for worship services, and choir rehearsal techniques. • Ability to: ▪ Play piano proficiently. ▪ Sight-read music. ▪ Play wide variety of hymns and transpose hymns as required. ▪ Improvise. ▪ Accompany soloists, choirs, and other music groups in rehearsals and services. ▪ Play four-part choral parts in rehearsal. ▪ Prepare and play prelude, offertory, and postlude as needed. ▪ Play church organ (preferred but not required). ▪ Work cooperatively with a variety of people and ages.

Specific Responsibilities: 1. Provides piano music for traditional worship services. 2. Establishes a worshipful, positive feeling and movement in the worship service through selection of music appropriate to worship themes. 3. Provides piano music for other occasions as requested, such as Ash Wednesday, Good Friday, Maundy Thursday, Christmas Eve, wedding celebrations, and funerals. 4. Provides accompaniment for song leaders, choir, and other musical groups as needed. 5. Coordinates and cooperates with the pastor and office staff.

Salary: $25 per hour for 5-8 hours per week. Part-time
Instruments: 3 manual Allen organ (Renaissance Quantum) and a Baldwin Grand Piano Contact: Pastor Mark Reynolds, 863-521-2858; Email
---
---
Posted March 4, 2021
First United Methodist Church of Lake Wales
230 N 5th Street
Lake Wales, FL
Position: Part time
Position Description:
Weekly schedule includes one Sunday service with choir rehearsal on Wednesday evenings. As necessary, may include rehearsals with special vocalist, instrumentalist, or special pageants or cantata practices. Also includes special services (funerals, weddings, etc.).
Salary / Benefits:TBD, commensurate with experience
Keyboard Instruments:
Frobenius & Sons organ (30 ranks, 3 divisions, 2 manuals, 29 stops, 25 registers), piano
Contact Information:
Name: Gail Crum
Phone: (863) 224-1250
Email
---
---
Posted 12/29/2019

St. Richard's Episcopal Church
5151 Lake Howell Road
Winter Park, FL
Position: Part-Time Tenor Section Leader
Stipend: $75 per visit
Contact Information
Dr. Carl MaultsBy
Phone: 407-671-4211
Email