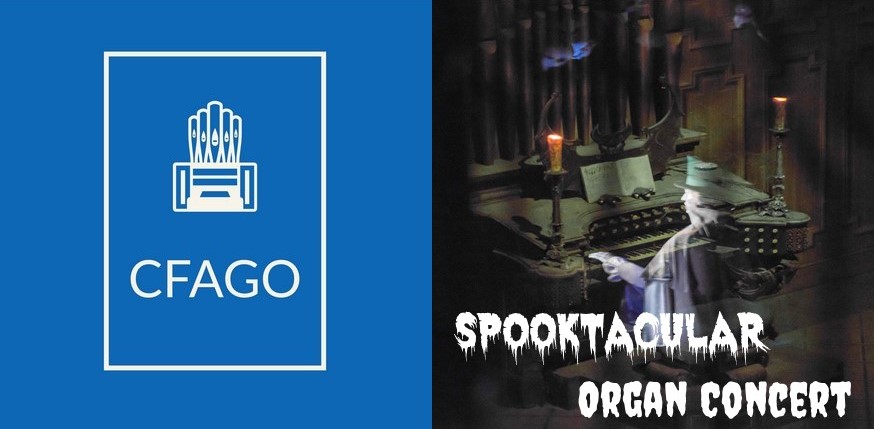 Central Florida Chapter AGO Members:
We are happy to announce our second concert of the season: CFAGO's Annual halloween Spooktacular! This will take place at The Towers (formerly known at Orlando Lutheran Towers), 300 E Church St, Orlando, FL 32801, on Tuesday, October 25, 2022 at 7:00pm.
The organ has undergone some restoration, and is in much better shape. There has been much cleaning and some inner work has been fixed. It's also going to be tuned for the first time in many years.
All participants and attendees to this Concert are invited to wear a "friendly" costume, as been our custom over the past few years. However, this is totally optional!
If you are interested in playing on this concert, please fill out and submit the form below or send an email to our Sub-Dean.

In order to make sure we can arrange practice time, it would be extremely helpful to have participants finalized by October 11th.