Registration for the Pedals, Pipes and Pizza Event

Saturday, February 10, 2024
10:00am – 12:30pm

All Saints Episcopal Church
338 E Lyman Ave.
Winter Park, FL 32789

A Pipe Organ Encounter (POE) Event

This program is designed to introduce young pianists to the pipe organ. Participants will get to perform on a pipe organ as well as take a tour of its inner workings, including entering the pipe chambers. Students are treated to a pizza lunch to conclude the free event.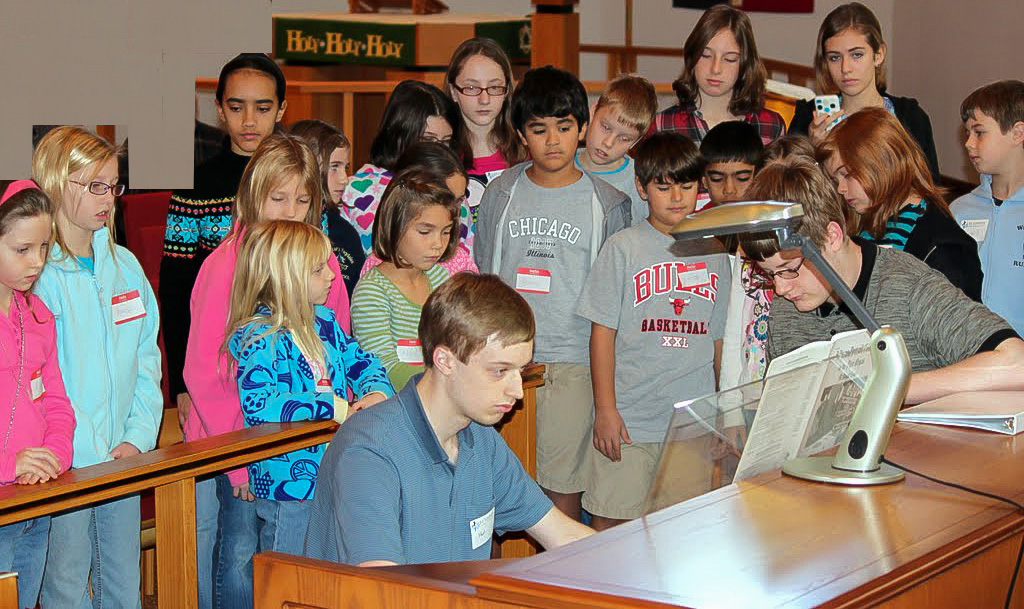 Our annual Pedals, Pipes, and Pizza (PPP) Event will be held on Saturday February 10, 2024, 10:00 am, at All Saints Episcopal Church in Winter Park. This has been one of our most successful events of the program year. Through this program we have introduced many young people to the pipe organ. We now have many professional organists; some with advanced degrees in organ, who were part of our PPP when they were young people.
So what's your part? Please spread the word about this event to your youth choir members, piano and instrumental teachers, parents and grandparents. You may be the one to plant a seed to discover the organ.
We will also need volunteers to help with registration, set up and take down, serving the pizza lunch, and other tasks at the event.
We are privileged this year to have Dr. Terry Yount as the facilitator for this event and the use of All Saints Episcopal Church, which has multiple pipe organs for demonstration purposes. Terry has produced many outstanding organ students, several of whom have been our organ scholarship winners in the past and present.
Please consider helping out with this event or just coming as an observer. Do your part to plant a seed for future organists.
For more information or to volunteer for this event, please contact John Reilly jreilly620@gmail.com