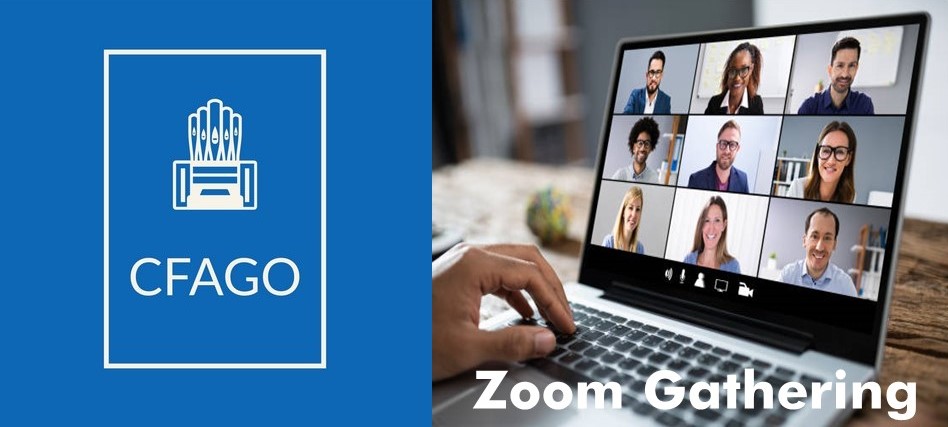 Tuesday, August 16, 2022 at 7:00 p.m.
Plan on joining us for the CFAGO Chapter-Wide Online Zoom Gathering. It's free, and you can connect using any computer, laptop, iPad, iPhone, or any smart-device with a camera.
Here are some of the benefits of attending the Zoom Gathering:
Meet your new CFAGO Chapter Board Members
Hear exciting details about the upcoming Chapter season events
Learn about our new ways of communication methods
Discover the many ways that being apart of the CFAGO Chapter can be beneficial to you and your musical endeavors
Connect with your fellow musical friends and colleagues
The Login Credentials for you to join the Zoom Gathering will be sent in an email message, and will be posted on the Members Area webpage. If you can't find the Members Area webpage passcode, contact any chapter board member, and they will be glad to share it with you.
We look forward to seeing YOU at the Zoom Gathering!