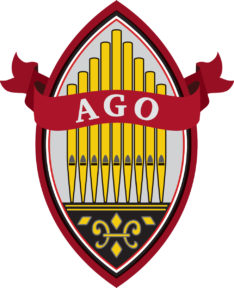 About Us
The Central Florida Chapter supports about one hundred members. Our organization strives to promote literature of the pipe organ, the many new and historic instruments in the area and the musicians who play the instrument.
The guild is comprised of a diverse group of church organists, choir directors, choristers, organ students and teachers, and those with an interest in organ music.
Purpose
To promote the organ in its historic and evolving roles, to encourage excellence in the performance of organ and choral music, in both spiritual and cultural art settings, and to provide a forum for mutual support, inspiration, education and certification of Guild members. Voting members are entitled to enjoy the privileges and are expected to accept the responsibilities of membership in the Guild. Members shall be considered equally for Guild offices and participation in Guild activities.
AGO History
The American Guild of Organists (AGO) is the national professional association serving the organ and choral music fields. The guild serves approximately 20,000 members in 348 chapters throughout the United States, and in Europe, Korea and Argentina.
Founded in 1806 as both an educational and service organization, the Guild seeks to set and maintain high musical standards and to promote understanding and appreciation of all aspects of organ and choral music.
Under the leadership of the national Council, a network of volunteer committees and officials at the regional, district and local levels directs the activities of the guild. The AGO National Headquarters is in New York City where a full time staff supports and coordinates publication, administration, and development activities of the organization. For purposes of administration and representation, the Guild is divided into nine geographical regions, and each chapter is assigned to one of them