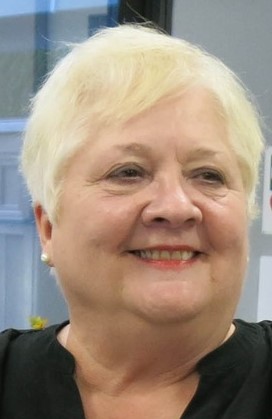 December 2022
Dear CFAGO Chapter Members and Friends,
On Sunday, November 27, we celebrated the first Sunday in Advent and with it, the start of a new liturgical year. Having attended non-liturgical churches throughout my childhood and early adult years, I really appreciated the order and rhythm of the liturgical year, when I began playing in an Episcopal church. As I began to understand the order of the liturgical year, I gained a deeper understanding of the music of the church, from the plain song of the Middle Ages through all the church music written down to our time. The alignment of the music texts with the Biblical readings assigned to a particular Sunday gave a structure and cohesiveness to my planning and preparing for each Sunday's music.
I love to plan music for the Advent Season, starting with the first five pieces in Johann Sebastian Bach's Liturgical Year (Orgelbuchlein). The texts of the 16th and 17th century chorales are very rich and deep in in theology. Along with J.S. Bach, Dieterich Buxtehude 's music is also a favorite source of prelude and postlude material for the Advent Season. Whether we choose traditional, time-tested music or something composed more recently, all music conveys more deeply than mere speech the magnitude of the longed -for event, the coming of the Savior.
Although the secular world begins to celebrate Christmas even before the end of Thanksgiving, with displays of Santa and advertisements for Christmas shopping, those of us who work in churches know that we must travel through the season of Advent before we can truly appreciate the birth of the Savior on December 24/25. Whether we work in liturgical or non-liturgical churches, it is my hope that we will all look for the Advent or coming of the Savior, in our musical offerings, during the next four weeks of our liturgical year.
Soli Deo Gloria,
Charlene T. Cranmer, CAGO
Dean CFAGO