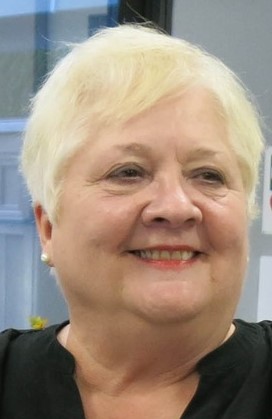 September 2023
Dear Chapter Members and Friends,
As I sit here in the early morning hours, on this last day of August, I'm taking time to be thankful that the past few days spent with Hurricane Idalia weren't as bad as they might have been for those of us living in Central Florida.  The possibility of destructive winds, flooding and tornados caused most of us to be filled with a great deal of anxiety and perhaps some sleepless nights.  We can be thankful that we were spared the same type of destruction that some of our homes and churches experienced during last year's hurricane.  As many of us gear up to begin a new choir season next week, let's be thankful that our choir libraries and church equipment weathered the storm. Let's also remember in our prayers those churches which did suffer sever damage due to Hurricane Idalia.
Now that we are ready to begin our 2023-2024 season of activities, I would like to publicly say "thank you" to the hard-working and creative CFAGO leadership team.  Top of the list of those colleagues who make our activities come together is our Sub-Dean Mark Ayers, whose artistic gifts create this newsletter each month, in addition to keeping our website current and looking fantastic!.  Our new Treasurer, Doug Spikes, has created a refined financial spreadsheet, to help us keep track of how our finances are spent.  Dr. Carol Guglielm, our new Registrar, has worked diligently to get our members up-to-date with AGO dues.  Our Board members have contributed a great deal of time and energy to deliver a calendar filled with interesting programs through May 2024.  These people include Kai Bailey, Tim Haines, Dr. Boyd Jones, Dr. Andre Lash, Dr. Carl MaultsBy, Michael Petrosh, John Reilly, and Andrew Smith.
In closing, I would like to remind you of our opening activity of the season  – our Chapter Banquet and Concert on Tuesday evening, September 26, at St. Richard's Episcopal Church, Winter Park. We will enjoy a buffet dinner, followed by a concert by the Vocal Ensemble VoxO. I hope to see you there!

Soli Deo Gloria!

Charlene Cranmer CAGO
Dean CFAGO