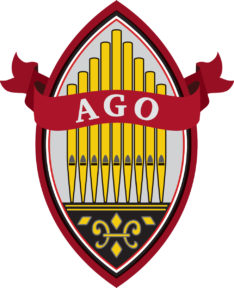 To join the Central Florida Chapter or renew your membership, please visit the AGO national website. The National chapter's online system ONCARD (Online National Collection and Remittal of Dues) will allow payment of dues online by credit card along with Patron Fund donations.

A member can renew anytime by calling the national office (212-870-2310) with a credit card.
Chapter officers can print individual dues invoices for any chapter member.
Members can opt for hard copy (mailed USPS) invoices or invoices by email.
If this is your first time, or you need a refresher, here's a link to an ONCARD instructional video and ONCARD FAQs.
Please note that ALL MEMBERSHIP registrations and payments are handled via AGO national, not by the Central Florida Chapter. Any renewals received by mail will be returned along with information on how to process your membership in the ONCARD system.
If you need assistance, or to transfer your membership from another chapter, please contact Registrar Ken Stoops through the Contact Us page.
Advantages of Guild Membership

Central Florida Chapter of AGO provides several advantages for religious institutions and individual musicians:
Helps to upgrade the quality of all music through its programs, workshops, and master classes, most of which are open to non-members and members.
Maintains a placement service for organists and choir directors, full or part-time, permanent or temporary. Please see employment opportunities for information on currently open positions.
The Central Florida Chapter of AGO provides invaluable contact with colleagues.
The Central Florida Chapter of AGO provides many educational opportunities through:

Classes, workshops, and programs at local monthly meetings, and at regional/national conventions.
Optional Guild examinations for certificates (Choirmaster, Colleague, Associate, Fellow).
Pamphlets and tapes available for modest fees from the national office.
National organ-playing competition every two years (preliminary local and regional competitions).