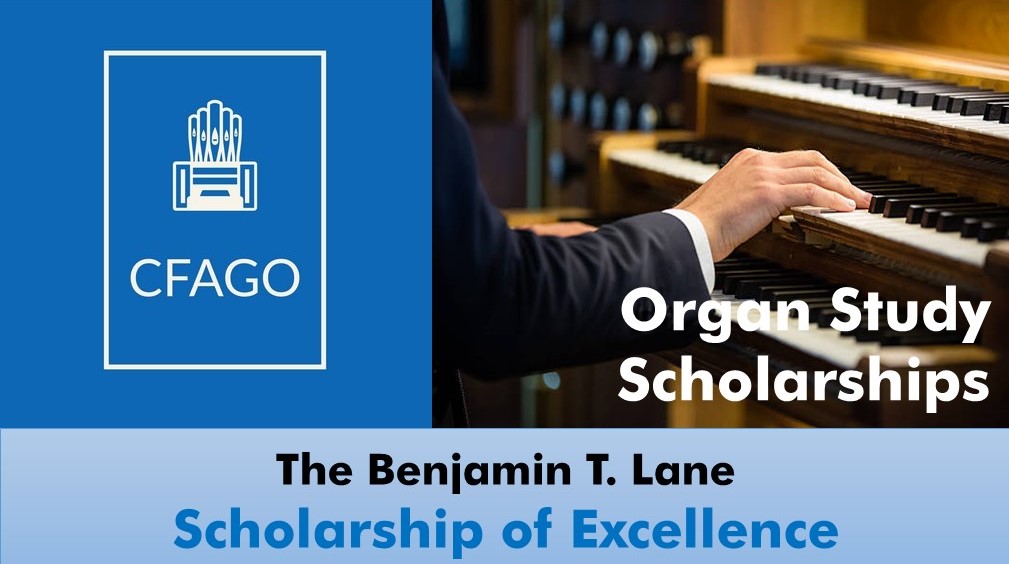 ---
The Central Florida Chapter of the American Guild of Organists wishes to encourage and support the study of the organ by young students. CFAGO will offer a limited number of scholarships to high school students in grades 9-12 as of May 1 of the year of the application.
The Benjamin T. Lane Scholarship of Excellence was established to honor the work of Ben Lane, organist, teacher, composer and friend.
The scholarship fund is supported by member gifts. Donations may be made to the Scholarship Fund at any time.
Scholarship Applications are available for the 2023 Scholarship Competition. Review the PDF (linked below) for all of the Guidelines. Encourage students you know to print out the Application PDF (linked below) and apply. The Deadline is May 1, 2023.
For additional Scholarship information, you can email our coordinator Douglas Spike.
---

Scholarship GUIDELINES for 2023
Scholarship APPLICATION for 2023