Musical performances and activities that are not on the Guild Calendar but which may be of interest to our membership and friends.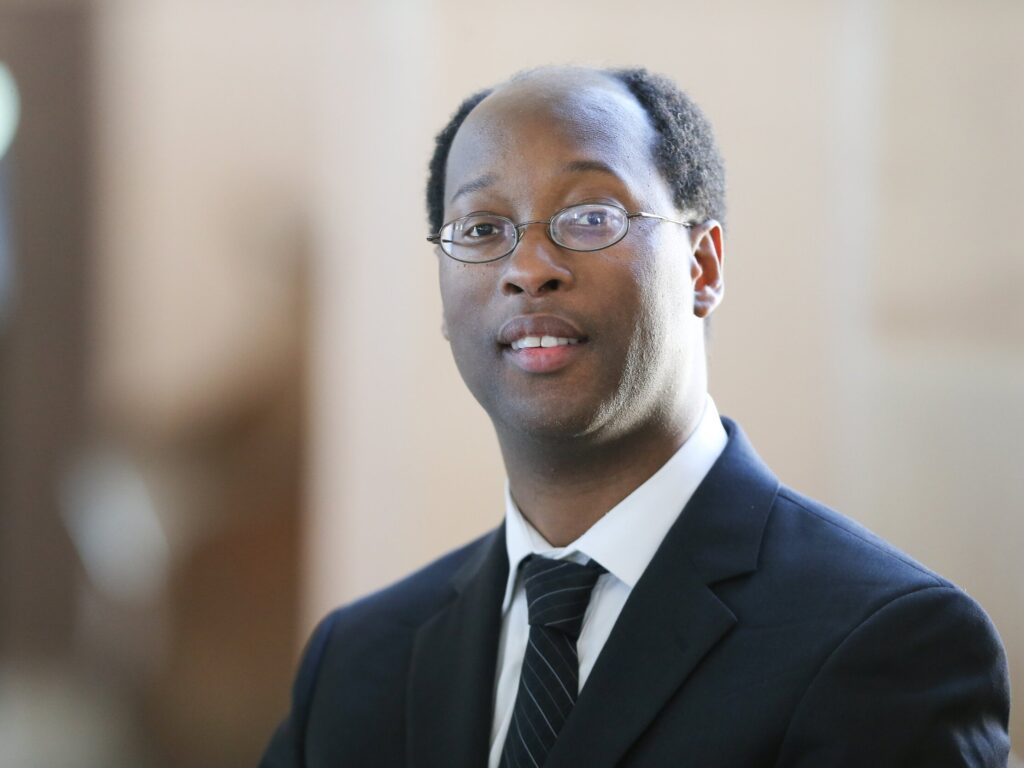 Sunday, October 15, 2023, 7:30pm – Organist Dr. Kola Owolabi in concert as part of the Great Organist Series at Stetson University (Lee Chapel), 421 N Woodland Blvd, DeLand, FL 32723.
Kola Owolabi is Professor of Organ at the University of Notre Dame. There he teaches the graduate organ performance majors in the sacred music program, as well as courses in hymn playing and improvisation. He previously held faculty appointments at the University of Michigan from 2014 to 2020, and at Syracuse University from 2006 to 2014.
Dr. Owolabi has had an active career as a solo recitalist, including performances at St. Thomas Church Fifth Avenue in New York, St. James Episcopal Church in Los Angeles, The Memorial Art Gallery in Rochester, NY, St. Paul's Anglican Church in Toronto, Cornell University, Pacific Lutheran University and Yale University. International venues include Klosterneuburg Abbey, Austria, Église du Bouclier in Strasbourg, France and the University of the West Indies in Mona, Jamaica. He was a featured performer at the American Guild of Organists National Convention in Boston in June 2014, performing three recitals at Methuen Memorial Music Hall. He also performed a concert for the Organ Historical Society Convention in Syracuse in August 2014. He has performed numerous concerts as organist and harpsichordist with the Grammy-nominated vocal ensemble Seraphic Fire and Firebird Chamber Orchestra, based in Miami, FL. He has released two solo CD recordings on the Raven label: "Sacred Expressions: Twentieth-Century Music for Organ" featuring works by Olivier Messiaen, Petr Eben and Calvin Hampton performed on the historic Holtkamp organ at Syracuse University; and Jacques Boyvin: Four Suites from the Second Livre d'Orgue (1700), performed on the 1732 Andreas Silbermann organ in Saint-Maurice Abbey, Ebersmunster, France.
Dr. Owolabi is a published composer and has received commissions from the Royal Canadian College of Organists and the Catholic Archdiocese of Toronto. His solo organ composition Dance was selected for the Royal Canadian College of Organists National Competition in August 2013, where all of the finalists performed this composition. His choral works have been performed internationally by ensembles such as the Santa Cruz Chorale, CA, Nashville Chamber Singers, Illinois Wesleyan University Choir and the Elmer Isler Singers in Toronto.
In 2002, Dr. Owolabi was awarded second prize and audience prize at the American Guild of Organists National Young Artists Competition in Organ Performance. He holds degrees in organ performance and choral conducting from McGill University, Montreal, Yale University and Eastman School of Music. His former teachers have included Bruce Wheatcroft, John Grew, Martin Jean, Thomas Murray, Hans Davidsson and William Porter.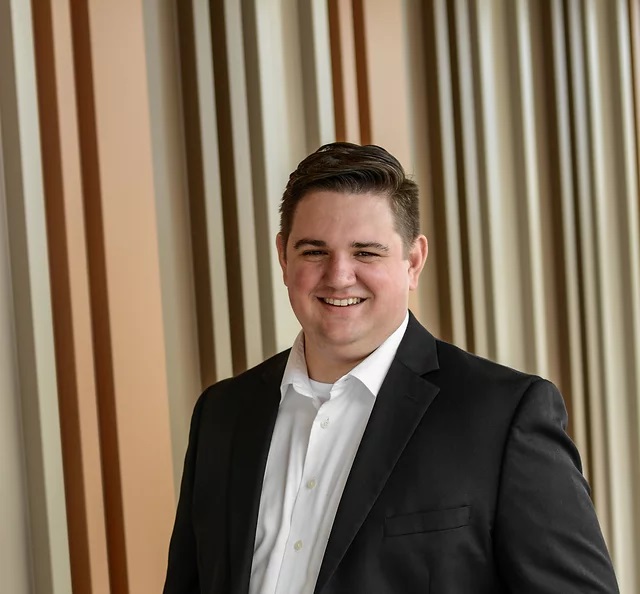 Friday, October 20, 2023, 7:30pm – Organist Dr. Michael Ging in concert at the Basilica of the National Shrine of Mary, Queen of the Universe, 8300 Vineland Ave, Orlando, FL 32821
Michael Ging is an organist, teacher, and entrepreneur. On the concert stage, Michael garners critical and audience acclaim for his virtuosic technique, sensitive interpretations, and charismatic stage presence. His performance career takes him to venues in Europe and North America, notably the Orgelkunst Series in Magdeburg (Germany) and L'Église de la Madeleine (Paris). Recent domestic recitals were performed in San Francisco, Dallas, Houston, Excelsior, St. Paul, Worcester, Charleston, Princeton, Austin, Washington, Spartanburg, Atlanta, Orlando, Winter Park, and Santa Fe. As an orchestral soloist, his repertoire includes Barber's Toccata Festiva (Houston Civic Symphony), Howard Hanson's Concerto for Organ, Strings, and Percussion (New Hope Festival Orchestra), and J.S. Bach's concertos for multiple harpsichords (Bach Society Houston). His festival credits include appearances at the 11th International Organ and Early Music Festival (Oaxaca), the Leipzig in Houston Festival, the Houston Early Music Festival, the University of Alabama Piano and Organ Festival, and four solo recitals at the Piccolo Spoleto Festival. He is an advocate for new music and has premiered compositions by Ryan Gagnon, Daniel Sigmon, Peter Mathews, Thomas J. White, and Daniel Knaggs.
Michael is Adjunct Professor of Organ at Rollins College, where he teaches on the rebuilt Aeolian-Skinner Organ (Opus 858) housed in Knowles Memorial Chapel. His current and former students are church musicians, teachers, and performers. He has coached students through college applications receiving offers of admission from Yale University, Stetson University, Baldwin-Wallace Conservatory of Music, University of Denver, Ball State University, University of Houston, among others.
​Michael is an experienced consultant. He is currently advising St. Clare of Assisi Catholic Church (Charleston, SC) through the design and installation of a four-manual French symphonic organ by R.A. Colby. Previous projects include instrument acquisitions and ministry personnel solutions for Catholic, Episcopal, Baptist, and Methodist congregations in Florida, South Carolina, and Texas.
He is the Co-Founder/Managing Partner of Seven Eight Artists, an artist management agency specializing in the promotion of organists and their performance activities. The roster of Seven Eight Artists includes leading performers based throughout the United States, Canada, Scotland, and Germany.
Michael is a graduate of prestigious academic institutions. He earned the Doctor of Musical Arts at the University of Houston where he studied organ with Robert Bates, conducting with Betsy Cook Weber, and wrote his dissertation, "Orchestrations and Transformations: Guilmant, Widor, and the Emergence of Music for Organ and Orchestra in France," under the guidance of Matthew Dirst. He holds a Master of Music from Rice University, where he studied with Ken Cowan as the recipient of the Frederick Royal Gibbons Memorial Scholarship, generously funded by ZZ Top's lead singer Billy Gibbons. He is a graduate of the Oberlin Conservatory of Music, where he studied with Jack Mitchener. Additional studies include harpsichord with Matthew Dirst and improvisation with George Baker and Sigurd Øgaard.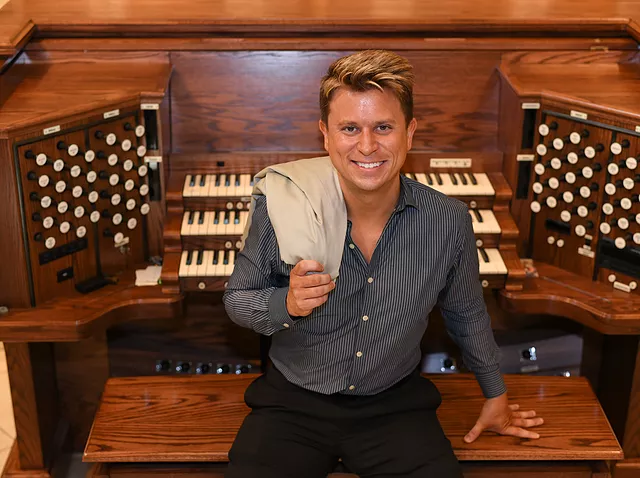 Sunday, November 12, 2023, 3:00pm – Organist Adam J. Brakel in concert at the Winter Park Presbyterian Church, 400 S Lakemont Ave, Winter Park, FL 32792.
Hailed as "an absolute organ prodigy" by National Public Radio and "one of the most talented organists in the world" by the Chicago Tribune, concert organist Adam J. Brakel is a preeminent artist "with the technique and virtuosity that most concert pianists could only dream of." (NPR) Adam's celebrated performances span the globe—from coast to coast in the United States to across Europe and Asia. Brakel has one of the largest and most diverse performing repertoires in the world. His expansive list includes the entire spectrum of styles featuring the complete organ works of Bach, Bruhns, Buxtehude, Couperin, Liszt, de Grigny, Franck, Mozart, Mendelssohn, and Duruflé. Brakel's performance highlights include the complete works of César Franck, and, most notably, the fiendishly difficult Six Etudes of Jeanne Demessieux, of which Adam is one of the few organists in the world to have performed and recorded in its entirety. A graduate of the Peabody Conservatory and Duquesne University, Adam has a rich and decorated musical pedigree, having studied with Donald Sutherland and Dame Gillian Weir. He has taken top prizes in the Albert Schweitzer Organ Competition, the Gruenstein Memorial Organ Competition, the John Rodland Memorial Scholarship Competition, the French Organ Music Seminar Competition, and the Carlene Neihart International Organ Competition. He has also earned the André Marchal Award for Excellence in Performance as well as the Oundle Award, among other honors. In addition to his concert career, Adam was most recently appointed Director of Music for St. James
Cathedral and the Diocese of Orlando, Florida. Adam J. Brakel is represented in North America exclusively by Phillip Truckenbrod Concert Artists, LLC.
Add an Event