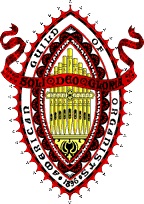 American Guild of Organists
Central Florida Chapter
---
The POE at Stetson University was a great success. The recitals listed below show some of the highlights including
the expertise of the faculty and the accomplishments of the students.
Sunday, July 22, 2018 at 7:30 PM Opening Recital Program
Tuesday, July 24, 2018 at 7:30 PM
Wednesday, July 25, 2018 at 7:30 PM
Friday, July 27, 2018 at 10:00 AM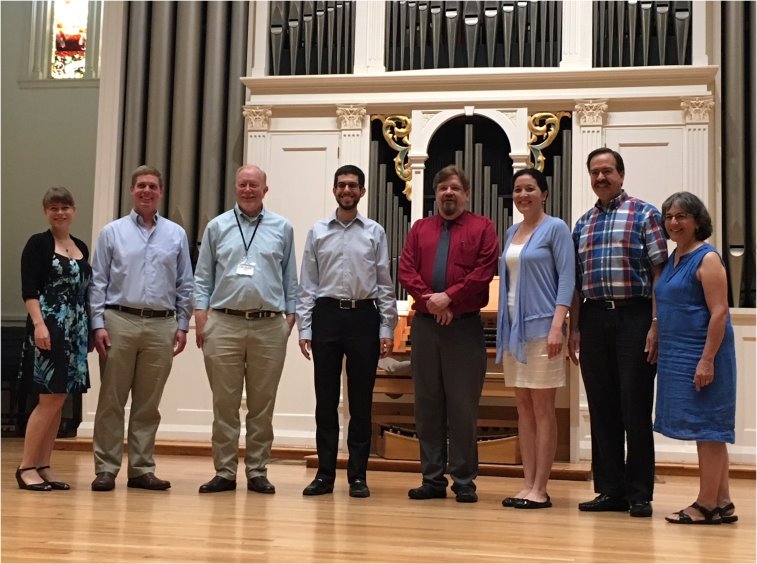 POE Faculty and Administration
---
Public Relations Committee email - AGO.CFL@gmail.com
Website: http://cfago.org
Twitter: http://twitter.com/CFAGO
Facebook: https://www.facebook.com/CentralFloridaAGO
---

2018-2019
CFAGO Officers
and Executive Committee


Dean
Timothy Hanes
orlandokos@aol.com

Sub Dean

Carolyn Scott


carolynscott22@gmail.com

Past Dean

Timothy Smith


tims@allsaintswp.com

Secretary
Michael Petrosh
mpetrosh3@aol.com

Treasurer

Julie Lushetsky


jtlushetsky@gmail.com

Registrar

Ken Stoops


schaunard.todesco@gmail.com

(321) 368-0914

Members-at-Large

Barbara Coulter (2019)
Adam Brakel (2021)

Dan B. Sellers (2019)

Charles Thatcher (2021)
Paul Kusler (2020)
Deniz Uz (2021)

Non-Voting Executive Committee Members

Archivist

Position Vacant

Chaplain

Pastor H. Norton Rosebrock

Hospitality Committee

Dan Sellers
Elizabeth Sellers

Placement Committee

Dr. Terry Yount

Professional Certification Committee

Dr. William Picher, Chair
Dr. Boyd Jones, Assistant Chair




Professional Concerns Committee

Ben Lane

Publicity

Position Vacant

Yearbook & Scholarship


Douglas B. Spike

Webmaster

Randall B. Krum

randallkrum@mail.com*

* Please send information regarding recitals and concerts to the Webmaster at this address.
New Organist Fund

The Michael Cohen Scholarship Fund was established in 2008 by Michael's partner Carl Brown, his family and his many, many friends.
The New Organist Fund
shelters both permanently restricted gifts to named scholarships, and restricted gifts for the support and development of new organists. Each year, this fund provides scholarship assistance for talented Pipe Organ Encounters participants. Many young, aspiring organists benefit from this fund each year, some who otherwise would be unable to attend a Pipe Organ Encounters.
More......
Website Updates August 3, 2018